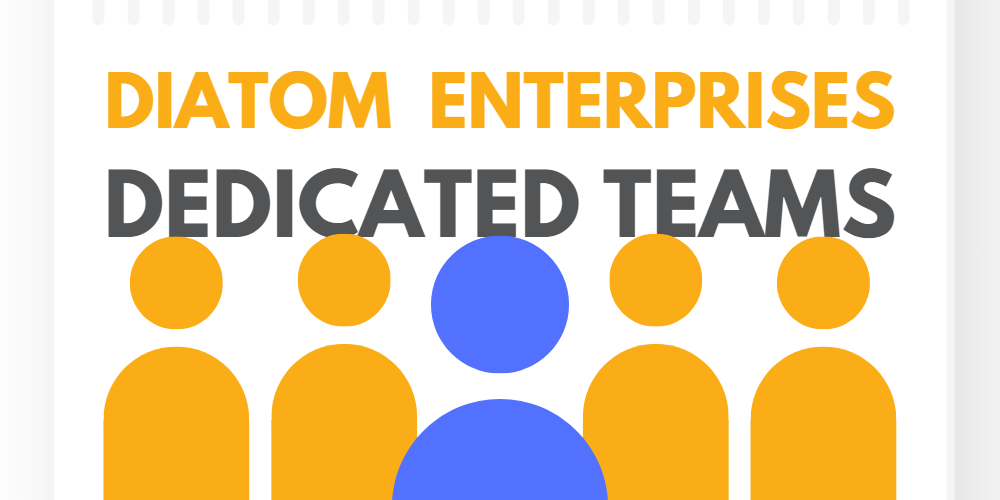 What is a Dedicated Development Team Model?
The dedicated development team is a model which generally involves lending a pre-assembled team to another company to greatly reduce their workload. The main principle of this model is to assign a staff member who is more experienced in the field to lead the entire software development process or a team of dedicated developers of the same level of experience. This model is the most suitable for companies who have tech staff with years or even decades of experience, but simply not enough on-site members to successfully deliver large-scale products.
The main reason why companies choose to hire dedicated development teams over other collaboration models is to deliver an entire project from scratch. With a dedicated team, it is possible to start working as soon as the contract is signed, because there is no need for an introduction. Members of a dedicated development team usually already know each other and can work with each other's strengths and weaknesses to deliver the project according to plan, often even outperforming it.
Tech Staff in Dedicated Software Development Teams
Dedicated teams traditionally consist of tech staff that can cooperate and reach the project's requirements completely on their own. But even when the project is done just as was planned in the beginning, there might appear a need for improvements. With a dedicated team model, it is possible to have increased flexibility both in the development of the project and the whole working process. This means a company can control how much time it spends coordinating the project and add some additional improvements to it on the go and not after its release.
Mainly dedicated teams consist of the most experienced developers a company can offer, but tech staff may vary depending on the requirements of the client. The most common members that are also included in pre-assembled dedicated teams are project managers, product owners, business analysts, system architects, DevOps and quality assurance. Depending on the size, goals and complexity of a project the roles may vary, but commonly dedicated development teams with a goal of delivering a custom software solution consist of these members.
Nearshore and Offshore Dedicated Teams
Hiring an offshore dedicated team could be considered the most efficient option. For overseas clients, the European development market contains countless options of different dedicated team vendors that are scattered all over the continent. It is up to clients to pick a dedicated team that perfectly fits the budget, and team size and has a desired time zone that they are more comfortable working with. And for European clients, a nearshore dedicated team from a nearby country can provide seamless collaboration usually for a much cheaper price than an in-house team.
At Diatom Enterprises we have more than a decade of experience in providing dedicated development teams for various industries. Our teams have successfully delivered or participated in the delivery of over 200 successful projects of various sizes and complexity. Contact us now to hire a dedicated development team from Latvia, Europe or to learn more information about our services!