Last week, our company Diatom Enterprises received a MeetFrank award for being one of Latvia's best employers. We are delighted to be mentioned by one of the best companies that aim to achieve freedom and efficiency in the recruitment market and we completely support the cause!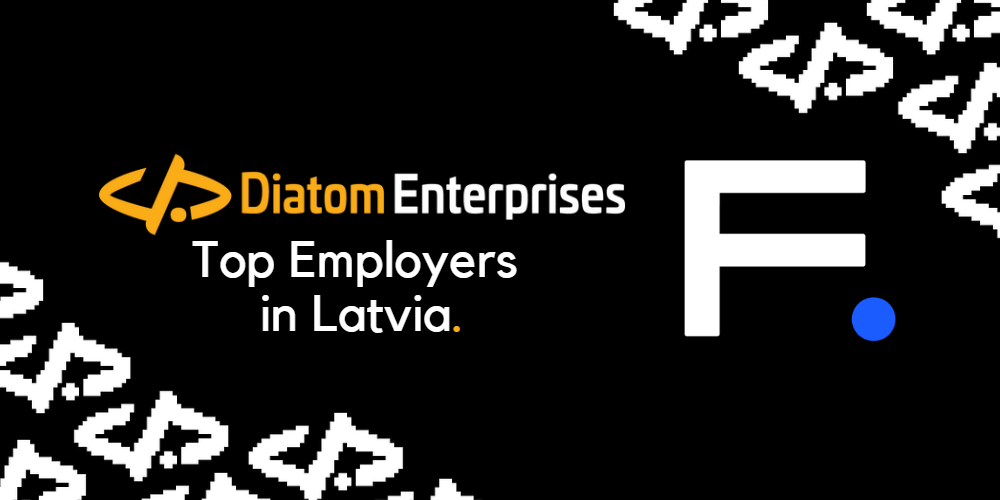 MeetFrank is a company that is aiming to improve the job market. Their main goal is to make the hiring processes and job seeking more transparent and less difficult both for employers and employees. At Diatom Enterprises we are proud to be mentioned as one of the top employers in Latvia in 2022.
It is a great honor for our software development company to be mentioned as one of the top recruiters in our country alongside with other industries. We are glad to provide the opportunities for developers in Latvia and also around the world to prove themselves and gain valuable working experiences. We also have something that attracts more experienced developers, and that is fascinating projects and a wide variety of services that we provide on a global scale.
In 2022 we managed to increase our number of remote employees by 17%. Even though it is not a big number, we would call it a success because of this global economic mess that everyone had this year. Thank you to the MeetFrank app, which helped us to find qualified software developers in the shortest amounts of time with no complications in the process. And a big thank you to our hardworking recruitment department, which managed to find not just developers, but real "gems" all over the world.
Our custom software development team at Diatom Enterprises welcomes everyone who is willing to improve and discover something new while working with considerably unique technologies. We are one of the best IT companies in Latvia based on MeetFrank's opinion and our numerous Clutch awards and reviews. Currently, we have multiple open vacancies for people who want to start and also continue their IT careers. Please reach out to us so we could discuss your future among the leading software developers in Latvia in the custom software development sphere!