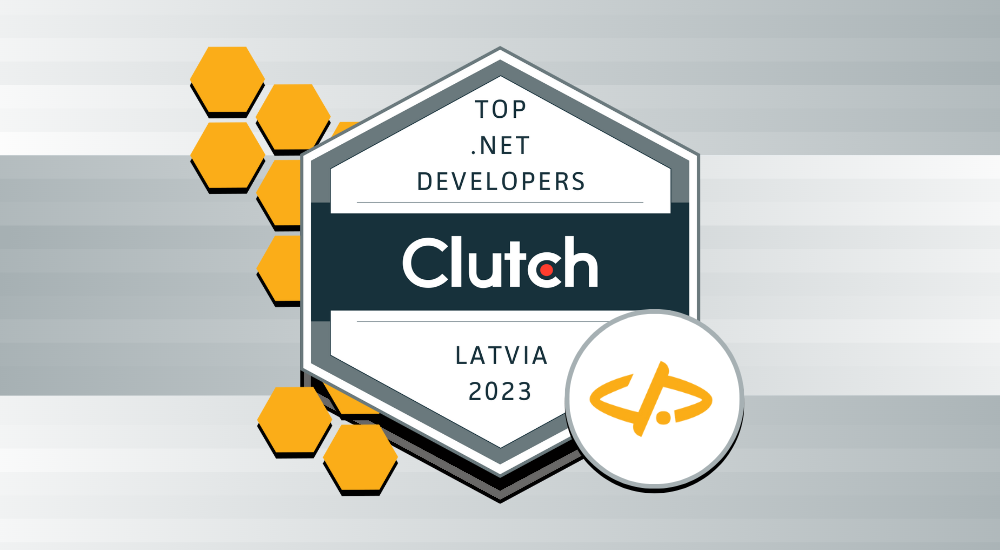 Our custom software development team at Diatom Enterprises is happy to announce that we have been named as top .NET developers in Latvia. According to Clutch top 2023 list, we are one of the top .NET development companies in our country and we are pleased to gain recognition for our work.
"Diatom has always been professional and all of the work done is of the highest quality."
One of our Clutch reviews for 2022.
Over the past couple of years we have been increasing our focus on technologies provided by .NET Foundation. Some of our .NET development services include Blazor and ASP.NET Core. Blazor development has been one of our top priorities in the last year since it is a relatively new technology and some of our developers truly believe in its supremacy over its alternatives. It is a wonderful web framework that allows to build web apps on C#, and always being a C# development company as well, it made the development process of efficient and multi-functional web apps much more pleasant. ASP.NET Core development was also flourishing last year. We believe that for many ASP.NET Core development companies, including us, the satisfaction of making cross-platform apps and having them to perform much better than with any other framework is immeasurable and we will gladly take more projects this year.
At Diatom Enterprises we offer our clients outsource .NET development to lower their production costs and lower their workloads as well. Being custom .NET development company with over 15 years of experience, we guarantee the quality of our solutions. Over our history of operations, our offshore .NET development company managed to successfuly develop a multitude of projects for a variety of industries. Please contact us to hire .NET developers for your upcoming projects!
For more information visit our Clutch profile!