Microsoft Azure Service Bus
What Is Azure Service Bus?
Azure Service Bus is a cloud messaging service designed to link any cloud-running applications, devices, and services. Thus, it serves as a messaging framework for cloud-based and cross-platform applications.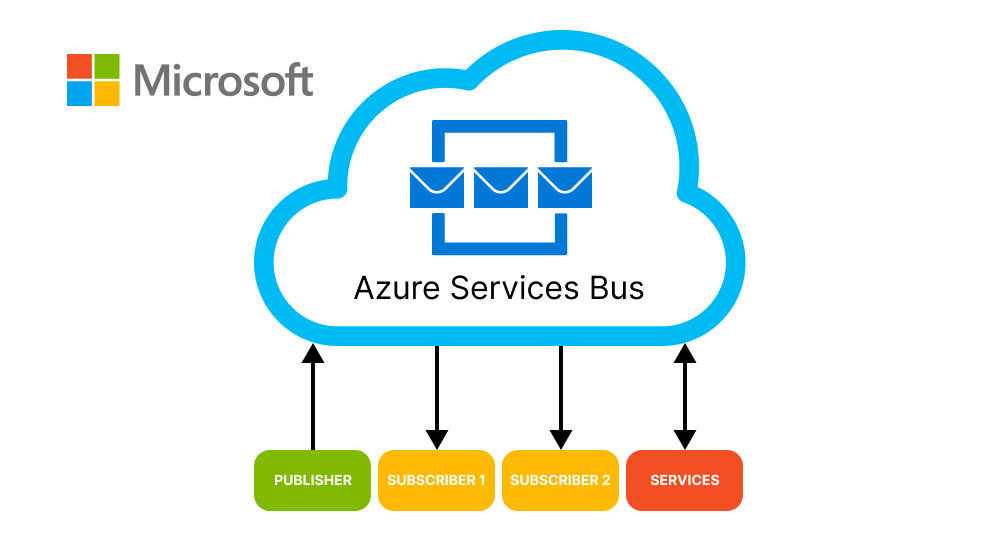 Why Azure Service Bus?
Reliability
Even when an application or service is unavailable, Service Bus provides a high-performance messaging mechanism. When you use Azure Service Bus, you don't have to worry about Server Management and License costs. A single Microsoft-managed Global Cloud Site is all that is needed to design, run, and handle messages between all of your applications.
Multi-tenant cloud service
As a multi-tenant cloud service, Microsoft Azure Service Bus can be shared and used by many different parties at once. Namespaces are created by the user and their communication protocols are defined by the user.
Highly Scalable
In order to help you scale your business applications more safely and efficiently, as well as perform more smoothly under variable loads, Azure Service Messaging Bus includes Asynchronous Communication patterns.
Use Azure Service Bus
If you're looking for a professional Custom Software Development Company specializing in Azure Service Bus and
Blazor technology implementation
, Diatom Enterprises professionals are happy to suggest the highest level of services for your project.
Enjoy the fast, efficient, and qualitative development whatever your business needs are. Leave your contacts to discuss all the details of your project.