At Diatom Enterprises we provide businesses with cutting-edge technological solutions. One of our areas of proficiency is learning management system development, which comes as a part of our online education software development services. We strive to deliver top-notch educational software solutions to make knowledge, one of the most precious resources, more accessible to anyone who might desire it.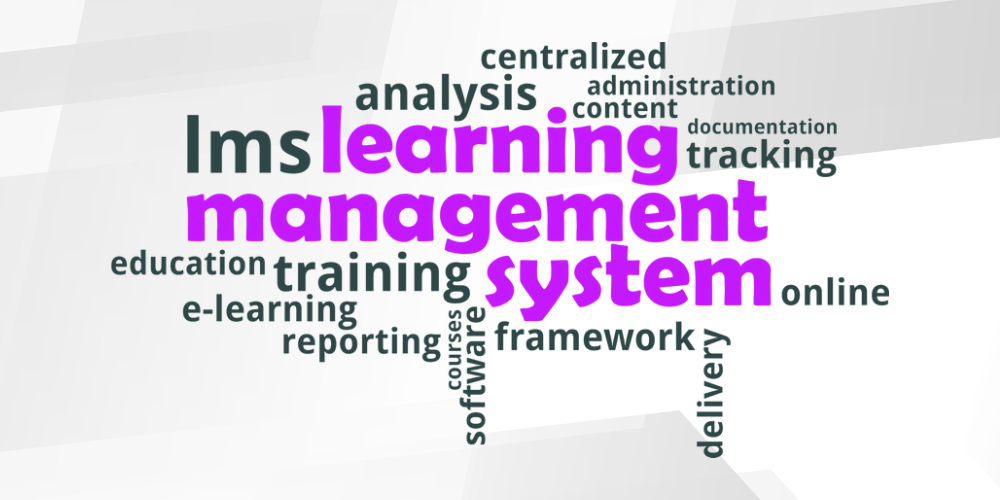 What is a Learning Management System?
A learning management system is a powerful tool which provides its users and administrators with easy access to documentation, tracking, reporting and delivery of educational courses or training programs. That means all educational tools and processes being stored and conducted in one place and easily accessed by both teachers and students.
A custom learning management system can provide its users with a more personalized approach. Whether the courses need to be more flexible or have visual materials in them, with a custom LMS it is possible to incorporate all the required features and make the professional development of the course participants more engaging and far more accessible.
Benefits of Learning Management Systems
There are multiple potential benefits of learning management systems. A well-made custom learning management system may improve the performance and engagement of its users exponentially without adding complexity to the main educational process.
The main focus of a learning management system is to make knowledge more accessible for everyone and from anywhere. That implies that any lecture or any reading material can be accessed by any participant of the educational program as long as they have a device with an internet connection. But there are many other benefits of a learning management system which can be made more noticeable when developing a custom LMS, such as enhanced course organization, increased student engagement, better assessment and feedback, and reduced administrative burdens.
Please take a look at the extended list of possible LMS features that a modern educational program might require: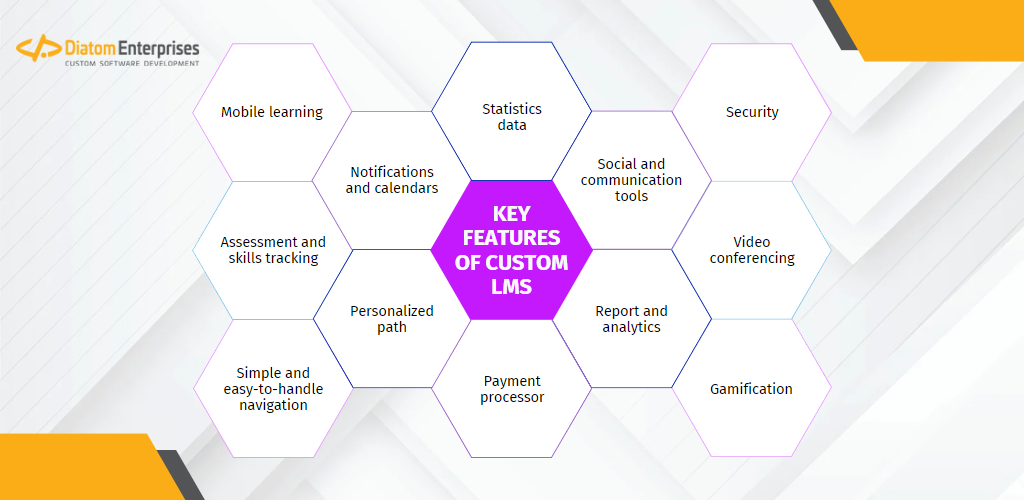 How Much Does LMS Software Cost?
The price of custom LMS development may vary depending on the company's location. For example, an LMS development company located in the USA might ask for an hourly rate almost twice as high as most of the companies offering LMS development in Northern Europe. Despite the price difference, the quality of LMS software development in Europe is still on the same level as in the most progressive regions.
Average LMS development price:
In the USA, an LMS developer's hourly rate is 80-200$
In Northern Europe, the average cost of LMS development process is 30-80$ an hour
Overall, a custom LMS is able to improve the educational processes and also fix any issues that may arise or have already arisen in conventional educational programs. If you are interested, consider Diatom Enterprises. We are an outsourcing software development company offering LMS development in Latvia, Europe. We focus on providing software development services for businesses in the online education industry, looking to improve the methods of education and make knowledge more accessible to everyone. Please contact us so we could discuss how we could contribute to the future of education.