Developing an EdTech app or online education software might get tough at some point. The main goal of online education software is to make the educational process more engaging and interesting, and to add more features to the process of students' education. The online educational standards help to make the basic concept of the project, but when the software is planned to have many tools and features it actually might work in a different direction. But let's start with why EdTech software is important.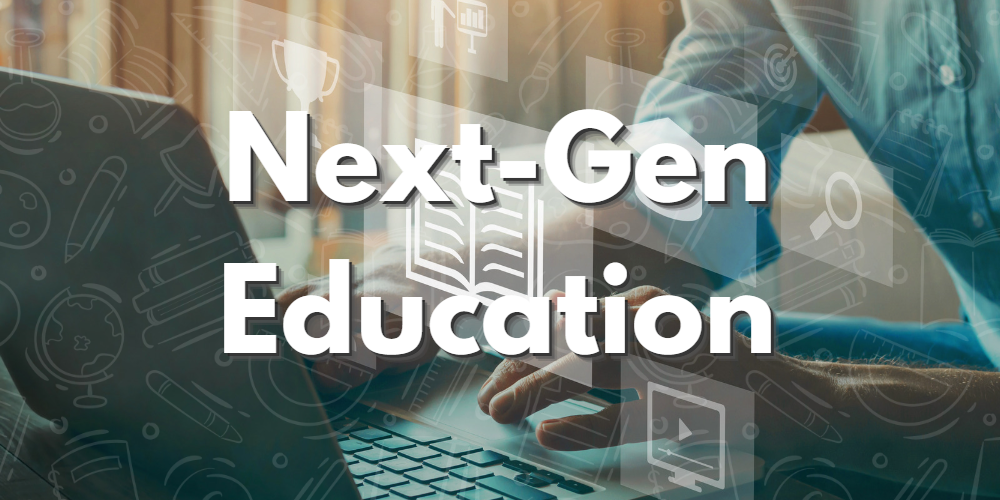 Improved Learning Experience
Technology has allowed us to develop e-learning strategies that significantly enhance the learning process. E-learning, fueled by technology, aids students in having amore intense and efficient learning experience. The use of technology in the classroom allows for a higher level of involvement and the inclusion of many new components that would otherwise be impossible. For instance:
Reading Material
Video Lessons
Integrated Activities
Compared to the classic methods of education, these novelties help to make the educational process less stressful for students and, most important, more interesting. In some cases there is even an option to make the educational apps more fitting for the students' age groups or the subjects they are studying. Aswell as helping students, educational apps provide immeasurable help to the teachers and lecturers. Not only online education apps make it so it's a lot easier to keep track of the tasks and performance of the students, but it also makes the process of lecture material preparation a lot less time-consuming.
Diatom Enterprises is one of the leading companies for EdTech software development in Europe. Our EdTech development track record roots back to 2004. Since then, we've successfully created and implemented dozens of projects for various customers, with different levels of complexity.
As an EdTech company, we pay attention to user experience, making each of our products understandable and user-friendly, to achieve the highest evaluation of our work from the customers.
Also, we implement the latest education technology trends such as online whiteboards, audio, and video conferences, chat assistants, artificial intelligence in education, and many more.
Development of an EdTech App
When developing an EdTech app, it is important to consider various Educational Technology standards and regulations. These standards and regulations help to make the beginning of the app development slightly easier by giving guidelines on what to do and what not to do, but they also add requirements that need to be reached, to ensure that every educational app is compatible with other educational apps, tools and technologies.
SCORM
SCORM is considered one of the most important regulations governing the development of educational software. It represents a group of rules and standards meant to improve compatibility across various e-learning tools.
The abbreviation SCORM refers to the set of rules for managing the lifecycle of an e-learning project from creation to evaluation. As a result of its widespread adoption, the Sharable Content Object Reference Model (SCORM) has emerged as one of the most important standards for developing and promoting e-learning materials.
The primary goal of the Sharable Content Object Reference Model (SCORM) is to facilitate the sharing of information and content between various learning management systems. SCORM comes in a wide range of variations, each is designed to accommodate specific kinds of data found in various software applications.
What Are the SCORM Standards?
LTI Certification
If you want more people to be able to use your app, implementing Learning Tools Interoperability (LTI) certification is a must. If you use a learning management system or any eLearning program, this standart will allow it to work with any other education app. That means your app may be used in conjunction with other systems, and data can be simply shared with other EdTech solutions.
One big advantage of implementing LTI certification is the adaptability of this software learning standard. As a result, it does not confine you to a predetermined set of capabilities. Furthermore, LTI certified deployment models are reusable, which can save your business time and money on delivery.
Open-Source Licenses
It is important to highlight the worth of licenses for an open-source application, in addition to the primary technological standards in education. Surely, you're only here because you're planning to release some sort of EdTech that can be expanded upon.
When an application's source code is made available to the public, we say that it is open-source. It may be difficult to make your product expandable, but this approach gives you a lot more options. After all, open-source software can be modified and expanded to meet the evolving requirements of every given business.
xAPI
With the advent of the Experience API (xAPI) in the 2013 API specification, educational technology developers now have a means of gathering information about their products' engagement from end users. Accordingly, data on students' use of instructional apps will be collected and stored in a central repository called the Learning Record Store (LRS). So, this store can now be used to gather information for research purposes.
Moreover, xAPI allows for the seamless transfer of collected data to various LMSs. Another benefit is the adaptability that comes with using this standard for creating educational applications. To put it another way, you can pick and choose which actions to manually keep tabs on.
Diatom Enterprises EdTech Development Case Studies
Over the past years, we developed multiple educational apps of various purposes and made them to fit the online educational standards. We have made sure that our apps will be easy to use and won't become unusable shortly after their release.
If you're willing to create an online education app, our team at Diatom Enterprises is happy to showcase our previous case studies, which we successfully implemented for our customers:
Online Learning Platform for an Ambitious Startup
The main task was to create a single tool for combining and visualizing educational materials in different formats. The system accepts various formats (20 formats) like .pdf, .ppt, video, audio, etc., and combines everything into a single slide system. Users can overlay audio recordings on these slides, and create tests, visual elements, and text.
The project was originally developed in Flash and later rewritten in JavaScript + Html5. McDonald's California, and Mercedes are only a small part of world-known North American companies that have deployed this system for staff development and training.
Educational Platform for Government Institutions in North America
Diatom Enterprises developed an online platform for educational institutions (schools, colleges, universities) in the United States of America and Canada. The platform aimed to manage and control the progress of schoolchildren and students while the main functions of the system were the grades' setting and control, detailed performance statistics, and an online diary.
Close integration with other educational structures of the country has also been deployed. In the period 2020-2021, several thousand educational institutions with hundreds of thousands of students used this system.
Artificial Intelligence Assistant for Driving Theory Test Preparation
The requirements for passing the theoretical driving test in Europe are more difficult than in the US. It is necessary to pass a test of hundreds of questions with the possibility of making one or two mistakes. Sounds complicated, right?
Diatom EdTech company has created a system to simplify the preparation for testing. With the help of artificial intelligence in education, the system selected the most difficult and catchy questions experienced by users. This approach helps the user to systematize, learn, and answer all the challenging questions increasing success chances.
The system was used by more than 100 thousand users in different European countries. According to our calculations, with the help of this system users learned the material 73% faster than with classical learning systems.
Diatom Enterprises has all the necessary expertise to deploy any type of project for the EdTech industry. Whatever your project idea is, we would be happy to realize it. Being a leading EdTech company with a proven record of implemented case studies, we strive to provide our customers with the most efficient EdTech app development solutions. Please contact us, so we could discuss our future partnership!