At Diatom Enterprises we are dedicated to providing businesses with cutting-edge technology solutions. As a part of our online education software development services, we offer is learning management system development. A learning management system (LMS) is a software application that is used to plan, implement, and assess a specific learning process. It typically involves the administration, documentation, tracking, reporting, and delivery of educational courses or training programs.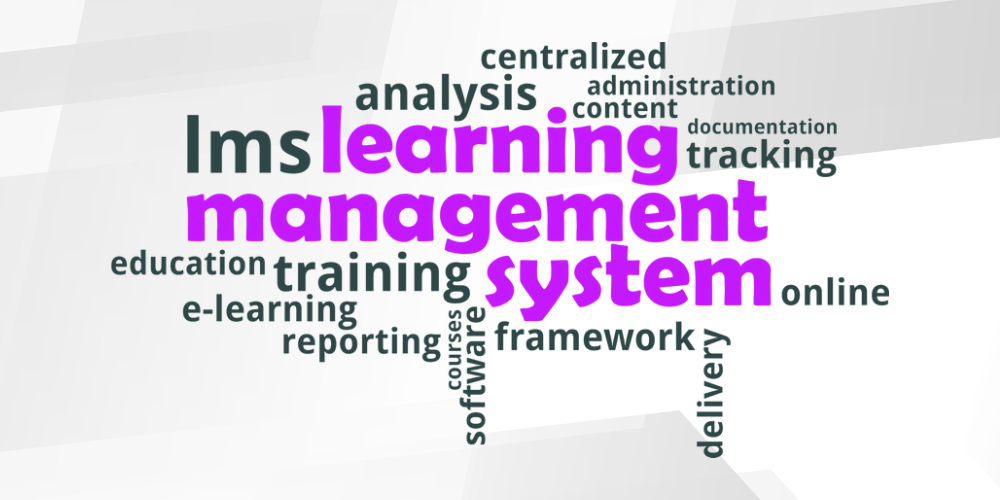 What is a Learning Management System?
One of the key benefits of LMS is that it allows companies to manage and deliver training programs and educational content to their employees in a more efficient and cost-effective manner. With an LMS, businesses can easily create and update training materials, track employee progress, and assess the effectiveness of their training programs.
In addition, a learning management system allows employees to access training materials and complete courses at their own pace and on their own time. This flexibility can help improve employee engagement and make it easier for employees to continue their professional development.
Benefits of Learning Management Systems
There are many potential benefits of learning management system in education and training. Some of the most common benefits include:
Improved access to learning materials: providing students and trainees with easy access to course materials, such as lecture notes, videos, and reading materials, from any device with an internet connection.
Enhanced organization and planning: helping educators and trainers to organize and plan their courses and curricula more effectively, making it easier to track student progress and assess their performance.
Increased engagement and interaction: providing students and trainers with tools to collaborate and interact with one another, such as forums, chat rooms, and online groups, which can enhance engagement and foster a sense of community among learners.
Better assessment and feedback: providing educators and trainers with tools to assess student performance and provide timely and constructive feedback, which can help students to learn more effectively and improve their skills.
Reduced administrative burdens: helping educators and trainers to automate many of the administrative tasks associated with managing a course or training program, such as grading assignments and managing enrolments, which can save time and effort.
As well as providing these benefits, learning management systems include a wide variety of features aimed to improve the educational processes. These features may apply to the learning processes in educational institutions or in companies that are looking to enhance their staff learning practices.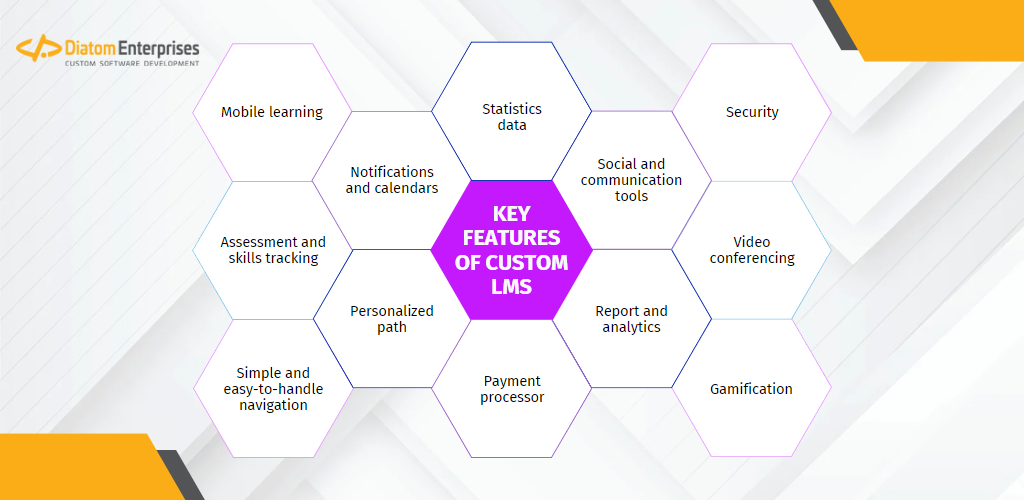 Overall, a custom LMS can help to improve the quality and effectiveness of education and training programs by providing learners with easier access to materials and resources, enhancing organization and planning, and enabling better assessment and feedback.
At Diatom Enterprises we offer multiple e-learning app development services, one of which being custom LMS development, with a range of features designed to help businesses manage and deliver training programs effectively. Having more than 15 years of experience in LMS development, we make sure that our custom LMS includes the most efficient and up-to-date tools for creating and organizing course content, tracking employee progress, and assessing the effectiveness of training programs.
One of the standout features of Diatom Enterprises' LMS is its intuitive user interface, which makes it easy for employees to access and navigate through training materials. The LMS is also fully customizable, allowing businesses to tailor it to their specific needs and requirements.
How Much Does LMS Software Cost?
The price of custom LMS development may vary depending on the company's location. For example, an LMS development company located in the USA might ask for an hourly rate almost twice as high as most of the companies offering LMS development in Northern Europe. Despite the price difference, the quality of LMS software development in Europe is still on the same level as in the most progressive regions.
Average LMS development price:
In the USA, an LMS developer's hourly rate is 80-200$
In Northern Europe, the average cost of LMS development process is 30-80$ an hour
Diatom Enterprises is an outsourcing software development company offering LMS development in Latvia, Europe. We provide LMS development services for businesses looking to manage and deliver training programs in a more efficient and cost-effective manner. We also provide custom software development services for the Online Education industry. Please contact us so we could contribute to the future of education.