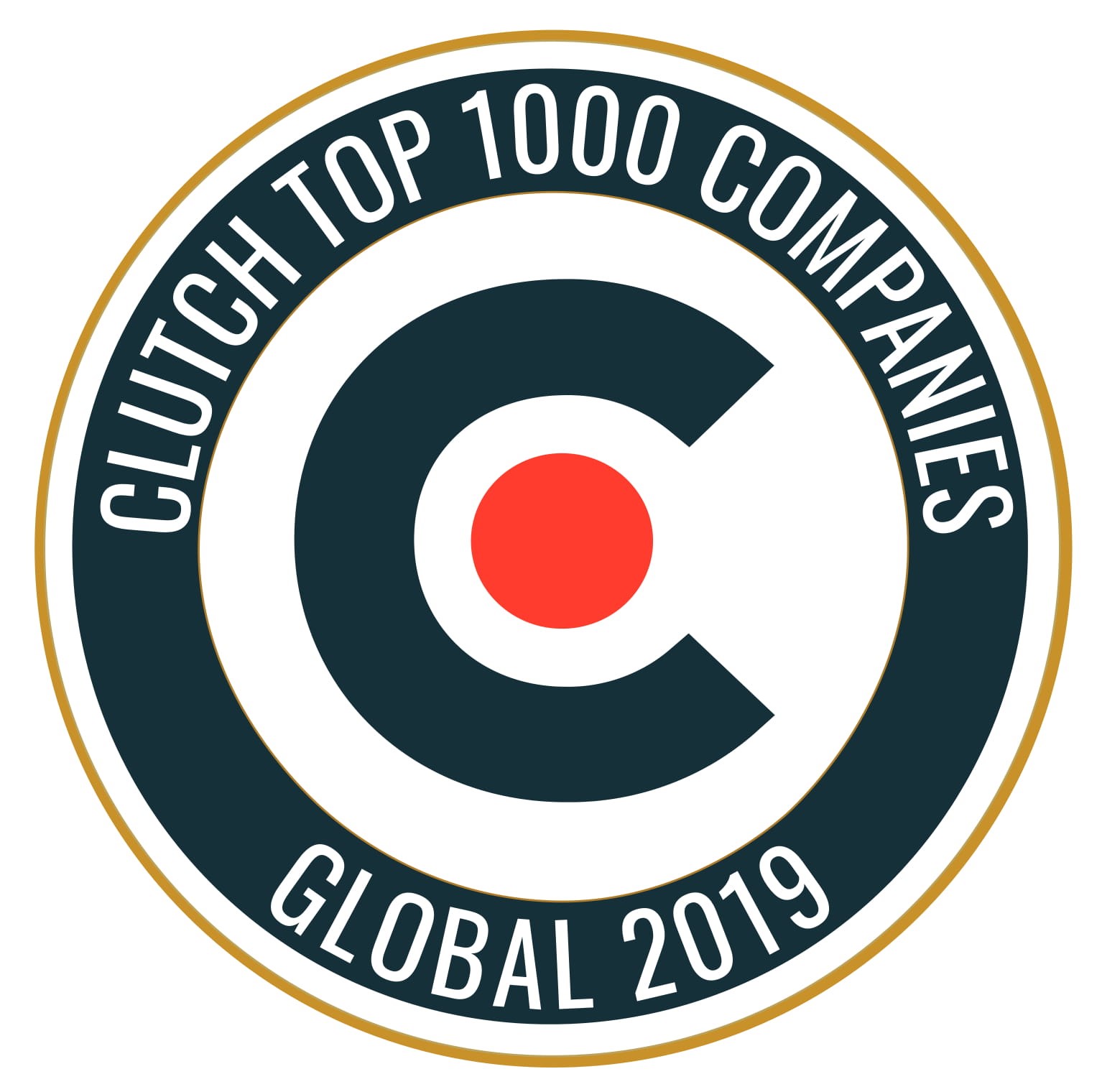 Here at Diatom Enterprises, we know it takes a lot to provide state of the art software development services for a company of any size. We're confident we have all the tools necessary to help you and your organization thrive. We're based in Latvia with over 15 years of experience, we've amassed a staff with experience in JavaScript, React, Angular, Node JS, Ruby on Rails, .NET coding languages. We also provide iOS, Android, and Desktop Development services. We've cultivated close relationships and fostered success for countless partners over the years.
In recognition of our efforts, we've been named a top web development partner on The Clutch 1000! We're #85 on the list of the top web development companies, one out of 28557 web development companies, verified by Clutch's research.
We'd like to thank our customers for this award. They participated in client interviews on our behalf, rating our services on the basis of cost efficiency, quality of service, and attention to project deadlines. In reflection of those scores, we've received an amazing 4.8 out of 5-stars!
Please take a look at a recent review below: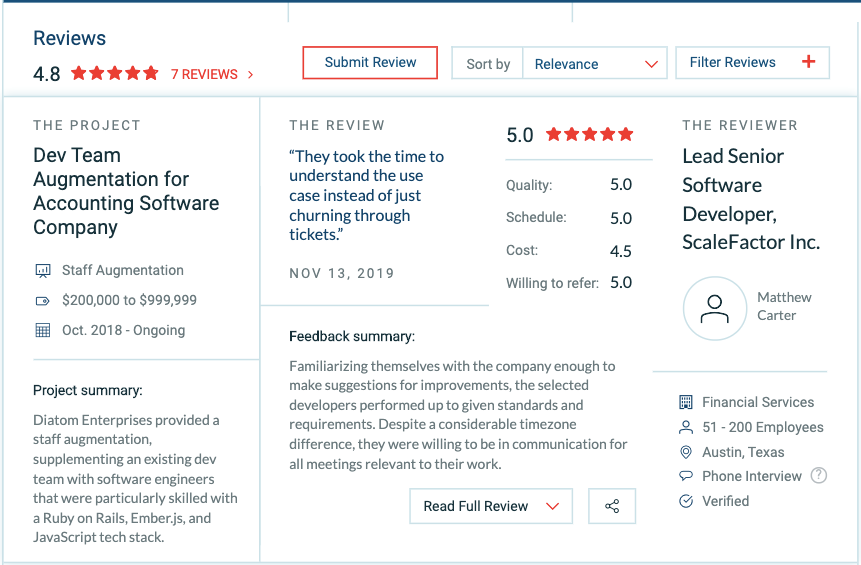 Clutch is a B2B market research firm that uses a unique ratings methodology to compare industry leaders. The Manifest, a business data platform that highlights previous projects, lists us a top web development company.
Thank you one and all for making this award possible! Please drop us a line if you'd like to collaborate today.