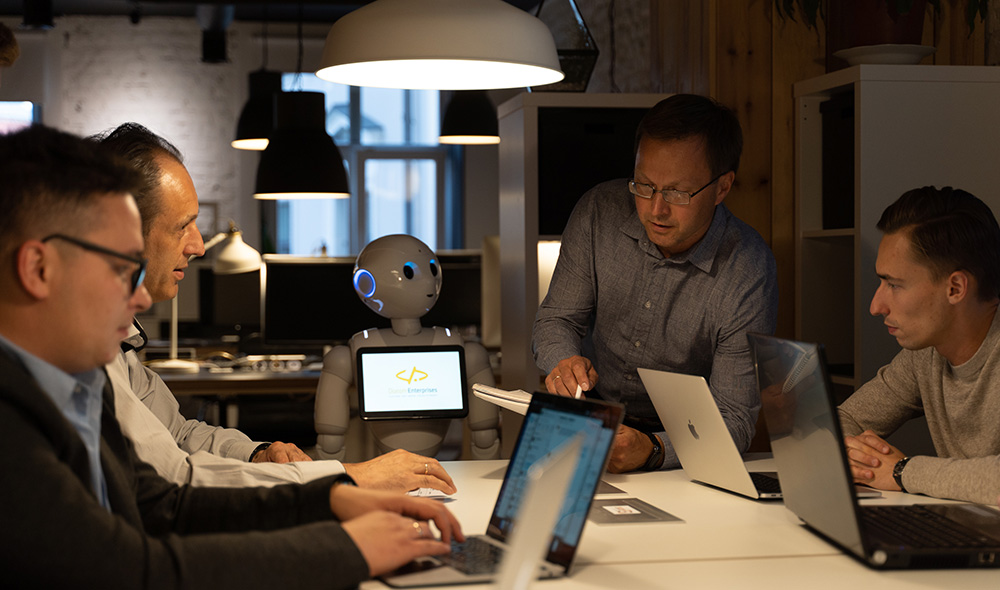 Today, we celebrate the 15 years our company first started to deliver custom software development services for the commercial IT market.
Founded by three developers in 2004, we shared the experience of all the greatest IT companies today, by working from a rented apartment! Our first project was with a growing company, RealtyTrac. We moved existing infrastructure from ASP onto the ASP.NET world and setup a platform for all new development. Since then they have become the third largest mobile and online real estate resource in the United States.
Simultaneously, we developed a project for a New York company connected with Princeton University in the United States.
Where did all this come from? All the stakeholders of Diatom Enterprises are steeped in software development and therefore provide cutting edge delivery with inspired quality, from the get-go. Our immediate quality offer meant that we received not only repeat orders, but, new orders as word of mouth spread our name. We began to grow!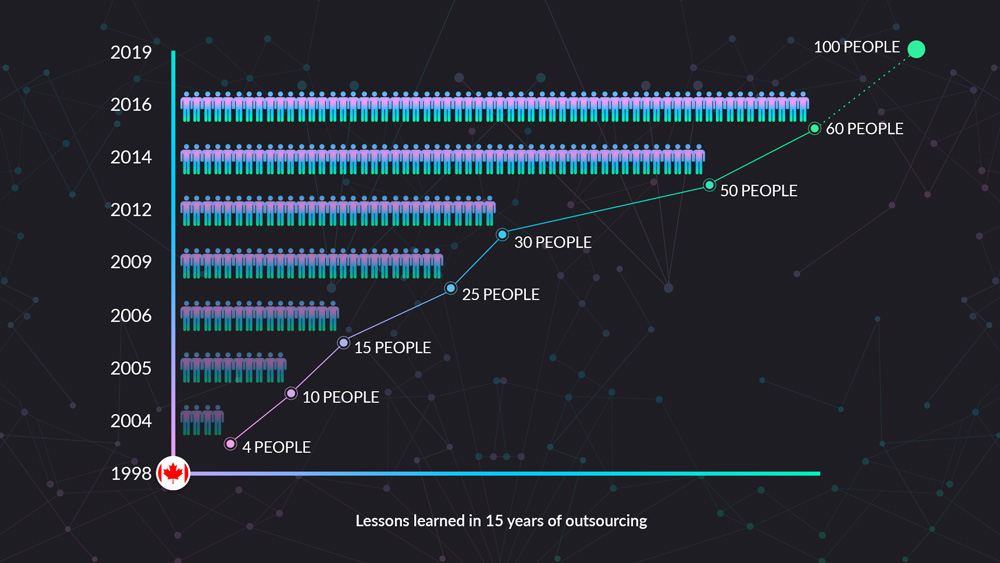 This reflected our dedication to efficient process, quality and communication. Due to their successful experience with us, as often as has happened, many of our clients returned to us with new ideas to implement or they
referenced us to even more future clients. These references, brought not only new, but, challenging projects – a lot of them from Silicon Valley in California; did you know that in 2010 our office was 200 feet from Facebook in Palo Alto, California?
From the very beginning, our company emulated the most advanced and efficient North American communication, development and project management techniques and style, however, we stand out in this world of unicorns, we are a Latvian, European company and we deliver solutions with [simple_tooltip content='Baltic – meaning very cold, or in this case, low prices.']Baltic[/simple_tooltip] costs, every solution is delivered with optimal value for money that can only be achieved from a Central European company! In footstep with the American style of business, Diatom usually takes care of all the communication, evaluation and the launch of a project from the very beginning; customer feedback starts with ease of use!
That is why we often work as subcontractors and software development vendors for start-ups in the United States, Canada, Sweden, Finland and the United Kingdom.
From a tech point of view, our services and expertise have been wide-ranging over the years. We've worked with ASP.NET in 2004, MVC 2006-2008, SaaS, Amazon Web Services 2008-2010, Google Cloud solutions, MS Azure 2012-2016, micro services 2016-2019, native mobile and tablet app development and cross-platform development with Xamarin, Apache Cordova and React Native. For front-end development, we use TypeScript, Angular, React and Vue.js.
In addition, even though we started as a Microsoft.NET software firm, over time we have founded and organized strong departments in Ruby on Rails and Node.js.
In 2016, we began actively experimenting with robotics software development, partnered with Softbank Robotics and acquired our robot Pepper, with which we have been able to carry out several commercial projects.
Currently, our clients include SME's but also business-sector leaders from the United States, Sweden, and the United Kingdom. Among these is the largest private resort club in the United States, one of the top 3 American companies in the real estate software business with over 95% of American properties, and Eurostar, the pre-eminent rail link between the United Kingdom and Europe.
We work seamlessly together with our customers' existing IT departments, effectively increasing their production capacity. We also successfully help organizations whose software development processes do not yet exist, organizing all processes from scratch using our rich experience. How? We invest in our people, you'll find them living in the partner country for 6 months, gaining an appreciation of cultural norms.
Diatom Enterprises is extremely grateful to all our clients. Thank to you, together, we are making our world a better place through technology and efficiency.
Once again, thank you all for your collaborative efforts. We are sure that the future years will be full of interesting developments as we turn the pages of time.